The first nine words commencing Isobel Knight's second album immediately portray the awkwardness of international travel. "The flight was late, and so was the train. The wheels broke on my case, oh yes, I'll apologise again." From the viewpoint of this travelling young Australian, this honest recount details the difficulties of her trip to the United States in 2019.
"The train trip seemed to go for hours, the rain hit, soaked the city to the skin." Halfway through this title track of the album, Here Now, a gentle acoustic guitar joins the soulful opening piano to introduce a feeling of gratitude and acceptance, after memories of these difficulties are beautifully sung. Over these contrasting instruments, Isobel acknowledges her arrival to America, repeating "[but] I'm here now". This simple phrase embodies the complex mood of tired joy that can only be felt at the end of a long international journey. It also achieves a sort of relieved closure for the personal pressures that are lyrically acknowledged at the beginning of the album.
The events described in the song occurred before the majority of this album was written, on a tour of the States and in Isobel's temporary base of Boston, Massachusetts. Following this, Here Now was recorded in New York with producer Bob Mallory, but Isobel also visited California and "travelled around a whole bunch" when she was there. In reference to Boston's music scene, Isobel comments that they have a big Irish population, and "lots of punks…which is fun." After growing up in the Blue Mountains and moving to Sydney in 2016, Isobel stayed in the US for one year. Her initial reason for travelling there was to study as an exchange student, but her main urge was a desire to perform music across the nation. The live picture shown here was shot in New York city, when Isobel was "absolutely hollering" while performing there.
Over the phone to me in Katoomba from her suburban Sydney home in Petersham, she tells me that the ten songs on her new album were written after this change of place to the US. "For some reason [it] just unlocked something", she recalls. "I wrote a lot of songs in that time."

The recording process of these songs was completed through Isobel commuting via greyhound bus from Boston to New York, and recording into the night with Bob, who she was introduced to through an acquaintance at an open mic night. "It was a very collaborative effort", Isobel explains. "Bob is amazing, he was just so kind to me…[he was] ready to make the thing that I wanted to make". The musicians who gathered with Isobel and Bob also worked very collaboratively, a few came from Boston to add guitars and bass, and nearly everyone lent their voices to gang vocals.
This inter-generational musical meeting also involved strings being played by Bob and drums being provided by Dave Scalea, one of Bob's friends. Pleased with how the album turned out, Isobel praises the crispness of its production, and the professionalism of the recording process.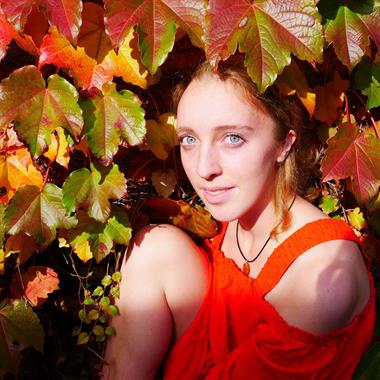 In an apparent effort to cleanse her conscience through confessing and discussing events collected through the craziness of life, Isobel's open honesty is quite endearing. This songwriting element is revealed through prose at various points along her heart-spun journey. It is especially apparent on tracks such as 'Kitchen Table', which details the tangled aftermath of a car accident, 'Still Know Your Heart', which bears a rhythmic likeness to The Eagles' 'Hotel California', and the complex six-minute closer, 'Visions'. As Isobel explains, the writing of 'Visions' was inspired by a contrast of artistic opinion between "Stevie Nicks saying 'I keep my visions to myself', and Julien Baker, [who] takes things that scare her or that she doesn't know how to say in conversation and turns them into songs". A simple and satisfying vocal hook serves as a focal point in 'Conversationalist', which sees Isobel revealing more personal truths.
A change of topic can be observed in 'Song For Woody', which is dedicated to American folk icon Woody Guthrie and based upon the role of the musician as a truth teller. Encouraged by Woody's righteously emboldened approach to participating in the music industry, in which he rejected expensive record deals and went back to riding trains and singing for the 'ordinary' working class, Isobel tells me that his actions struck a chord with her, in a big way. "It was helpful to have that moment of thinking", she states.
By observing Isobel's musical trajectory from her time in a folk-pop Blue Mountains trio called Posted into the course of releasing one solo album, a few EPs, and collaborative efforts with artists Andie and Post, its safe to say that her creative voice has matured strongly. While she divulges that she's always wanted to sound like a rock singer, she aims to improve on her prior output in a cohesive way. With the release of Here Now, scheduled for most major platforms on July 9th, Isobel Knight will unveil a rich maze of emotional poetry, sung with her sweetly soaring power, built upon a foundation of sharply-produced pop-rock. Humbly summarising her process, she describes that "songs sort of walk into my head or haunt me until I write 'em down". Listeners of these resulting efforts will be soothed, uplifted, and mystified in equal measure.
Words by Corin Shearston
Portrait of Isobel taken by Rosemary Whatmuff
Cover art photography by Esther Wong