Smith and Jones will be headlining a great afternoon/evening of entertainment at the Good Night Markets @ Junction 142 Katoomba Street on Sat 8th Dec.
The duo consisting of Abby Smith keyboards vocals & Sophie Jones guitar & vocals have gone ahead in leaps and bounds since meeting in a record store in Bathurst only a few short years ago.
They are now an in demand musical duo whose debut album Dark Gives Way contained 3 singles which topped the Australian country radio music chart. Whilst they may have topped the country charts their music cannot be confined to one genre as it melds elements of Folk and classic 70's Singer Songwriter with shades of blues and Jazz for good measure.
2018 has seen Smith & Jones` making live appearances on stages from one end of the east coast to the other as well as plenty of shows across the Central West & Blue Mountains. This has been either performing their own material or as part of a very successful collaboration with their producer Michael Carpenter, performing a sensational tribute show to the late Tom Petty. The response to these shows was so positive, that an album was recorded and released. The album received some good reviews and the single Listen To Her Heart, went to the number one spot on the Australian Country radio chart.
All this activity might be enough for some in one year, however Abby Smith has been very prolific with writing a swag of new tunes which they have showcased to audiences in recent months. They've tested them out in all manner of settings from singing down on the corner in Millthorpe at the very successful inaugural Winterfest Street Party, to a shindig in a shed at Molong, even Up Late one night at the Orange Regional Museum as well as at regular gigs. Their new material was well received by their dedicated followers as well as winning them a swag of new fans who were buying up at their merchandise stall.
These songs are also an indication of the growth that has occurred in the writing of Abby Smith, whether it's with songs like As I Am which is a nice ode to friendship or One Last Time which could have quite easily been a long lost Joni Mitchell track from Ladies of the Canyon, but is actually an answer song to one of their singles Your Achin' Heart from their first album.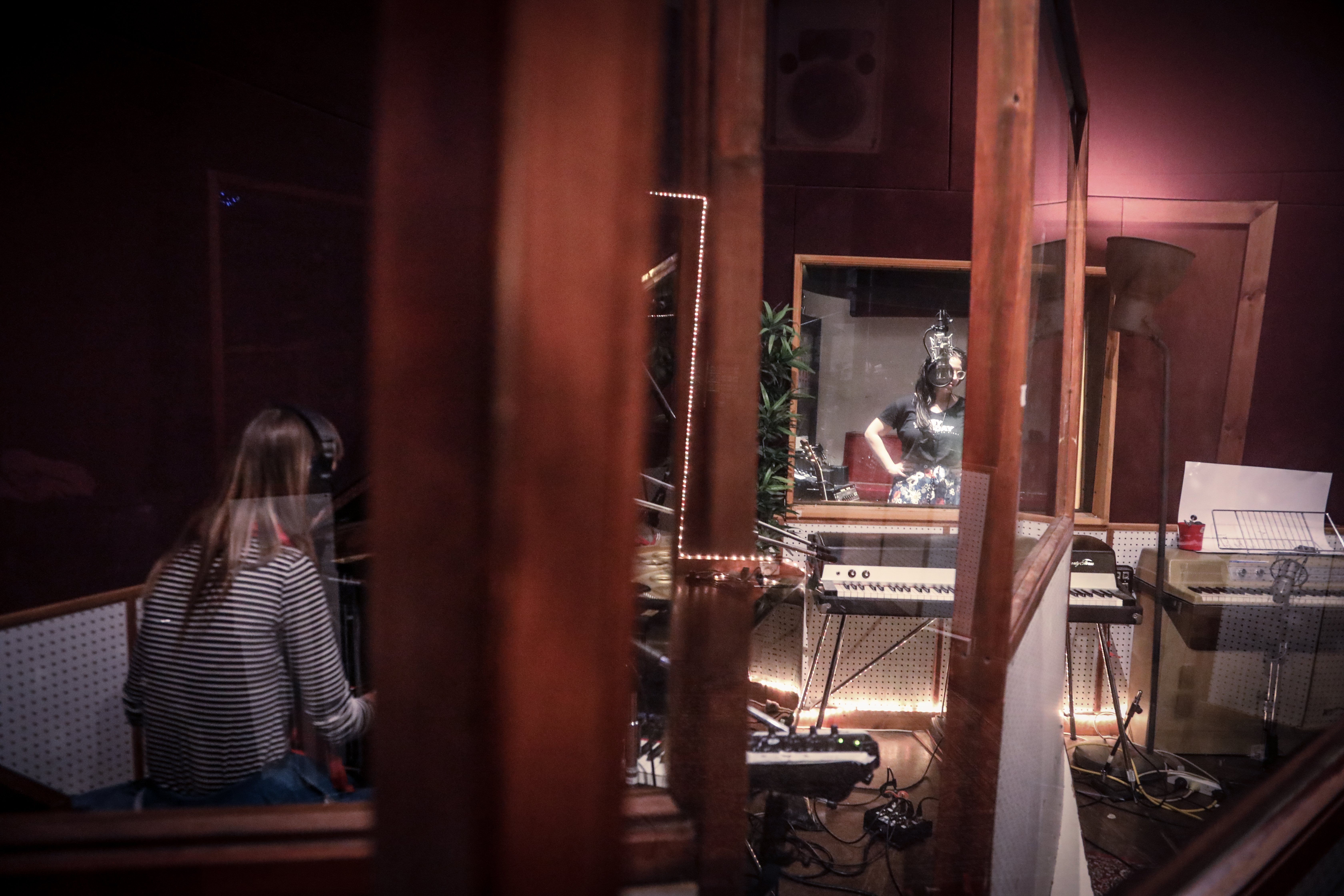 In October the duo bunkered down with their producer Michael Carpenter recording at Linear and Love Hz studios in Sydney. The third voice in their sound, Matt Ferry's guitar is also present in these recordings. They also approached the recording process differently for this album with the use of working live in the studio, that puts an immediacy into the process and at the same time connects them to the recordings of artists in the 70's that have been an inspiration to them both.
The album is now in the final stages of mastering and is scheduled for release early in the New Year. Sophie Jones said we're both so happy with how the album has come together and are very much looking forward to playing these songs to audiences.
If you can't wait till next year for something new from Smith & Jones then the tribute album they made along with Michael Carpenter where they reframed some classic Tom Petty Tunes as only they can, especially on stellar versions of the Insider & Learning to Fly, make this a must have Christmas stocking filler for any Petty or Smith & Jones fan while they wait for the new album to be released.
Petty by Carpenter, Smith & Jones CD is available via https://bigradiorecords.bandcamp.com/album/petty
By Patrick Coomey
Studio Pics: Eliza Carpenter