Collaborating extensively with our local council, small business, the Carrington Hotel, Scenic World Blue Mountains, and media entities such as the The Haze Mag - Blue Mountains, Retro Rehash mastermind Willem Robert Hendriksen delivered a vibrant cultural line-up, cast, and extensive promotional campaign for Saturday May 18's event, Pyjama RAMA Pyjama PARTY (Feat. The Hard-Ons), at the Baroque Room, Katoomba.
Kicking off at the Old City Bank beer gardens from 4:00PM with four free performance acts, the wildly eclectic styles of hard rock 'supergroup' K.T.B project and garage punk duo Mimi the Desert Pearl were complimented by math-metal mind-benders Basil's Kite - tagline: high concept, lowbrow. A cloth flag was seen to be hung from an outside tree in the beer garden, proclaiming 'Vote #1: Basil's Kite Party', going with the theme of election day. Many soft toys, teddies, ducks, stars and decorations were also hung from the large pine tree behind the outdoor stage and folks were happy to go along with the childish bedtime theme.
Solo acoustic performer Sam Bucca - Fans, friends & fam, one of the main organiser's of last year's Resilience Festival in Lithgow last year, was the first act to kick off the bill inside the Baroque Room. In a refreshing break from the punk-rock mould, optimistic hip-hop duo Merekat, being merely from Katoomba, launched their debut studio album, 22 Years In Babylon, that was recorded and produced through Leura's Future State Studios and premiered in its entirety on Retro Rehash, Radio Blue Mountains 89.1, earlier this year. While beat-maker Jake Coleman warmed up the crowd with his tenor saxophone and software abilities, MC Kyle Collier developed the heat to an intense level with his rapid and insightful free-minded poetry, all wrapped up in a sublimely chill and jazzy approach for the pair. Specialising in echoes of history from the 80s, Lithgow lung-busters Glam Jam then delivered a glam rock-themed set of originals in a radical divergence from thestyle of the previous act. Glam Jam also performed some covers from the likes of Alice Cooper and Twisted Sister to kick-start many hearts and bring the flavours of 80s LA to modern-day NSW. 90's pop punk revivalists Madam Fatale were unfortunately not able to play after (the) Hard-Ons to launch their single, though already becoming a beloved live act amongst the Blue Mountains youth scene ever since forming in high school over six years ago as The Dead Rebels. Nevertheless, Madam Fatale bassist Astrid, formerly Josh Carr, even went so far as to design and build a special bass for the event with local craftsman Adam Harrison from Birdwood Guitars and CBGs Katoomba.
Late into the night at the Baroque Room, major drawcards and Aussie punk royalty (the) Hard-Ons - Official topped the bill to play some classic hits as well as fresh material from their upcoming studio album, So I Could Have Them Destroyed, with the four-piece recently returning from a national tour with Rose Tattoo. There were also copies of the groups recent Record Store Day 7 inch single for sale, entitled 'Harder And Harder/What Is It With Gunmen And Finger Food'. In an iconic stage show that's been thrust into the world ever since 1981 in Punchbowl NSW to sets at Big Day Out and Hellfest to becoming Australia's second most successful independent group and collaborating with the likes of Henry Rollins and Neil Hamburger, we were honoured to have them play in our town for what may have been the first time ever. Hard-Ons delivered a full-bore, mainly shirtless set through blending a daredevil metal approach with a more poppy garage-punk rock style to pull out all the stops and exhibit their skill as superb showmen. The pace only stopped in time for the members to catch their breath between songs, finding the freedom to fire off retorts from topics ranging from Rupert Murdoch to Alice In Chains. As former lead singer/current guitarist Peter Black (Blackie) told me two months ago at The Velvet Fog, the group were stoked to be bringing their new material to us in supporting the quirkiness of the event and the mental health charity of Resilience Festival.
In true local style, the partner of Merekat beat-maker Jake Coleman, Ella Maple Rynehart lent some of her psychedelically insightful painted pieces to a menagerie of dynamic visual art to re-design the Baroque Room. Within a plush and poly-patterned pyjama theme, she also sold A4, A3 and A2 prints to the culture-hungry crowd. Other local visual artists to lend their skilful technique and creative flair to Pyjama Rama were Dali/Bosch-styled deviant Marco Grilli Artist, and psytrance associate Jules Hiam, who has also provided striking visuals for such events as Burning Seed and Subsonic. As inherent in the theme of NYE's Beached As Boogie Down, bedtime props and accessories completed the theme within the Baroque, with a Resilience Festival pop-up store of merchandise to raise money for mental health awareness and suicide prevention. A portion of the overall takings from the night also went into these charities.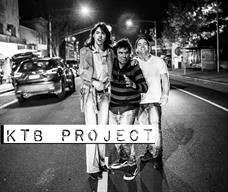 In upping the fun and levels of competitiveness, prizes were offered for 'best pyjama dressed'. The levels of energy happily stayed at a revitalised high for the venue, after a recent acoustics renovation last year. As Hard-On's own Blackie exclaims, "I want a gig buzz...if you don't get a kick out of a song, you can't perform it", so a truly rocking and historic night was delivered for all. As publicised in a mass DIY publicity campaign, Pyjama Rama was a 'psychedelic pyjama party for the ages', with many folks brushing off their memory of the Big Lebowski and Aussie punk to bring along their slippers, earplugs and a thirsty throat in the name of quality music. Fortunately, most folks were already dressed to fall soundly asleep when they returned home with ringing ears in the wee hours. Here's to many more future local events to continue the tradition of Pyjama Rama feat. Hard-Ons, Beached As Boogie Down feat. Michael Smith (The Atlantics), Double Denim Disco Dance Off feat. Angry Anderson (Rose Tattoo), Super Safari Strut Off feat. Steve Kilbey (The Church), Bonza Bogan Boogie Down feat. Murray Cook (The Wiggles), Dead Man's Chest Pirate Fest feat. Blackbreaks and more.
Let's hear it for Katoomba!
Words by Corin Shearston, Photos by Lona Logan - Inertia Photography