Join Mama Kin Spender (WA) + special guest Jacob Diamond live in Concert at the 1930's Metropole Guesthouse, Friday, 19th October 2018. Doors Open upstairs 5pm.
---
The Splendour of Mama Kin Spender (MKS)!
Mama Kin Spender (MKS) is a lightning bolt moment between two long-time friends, co-writers and mischief-makers: ARIA-nominated Mama Kin and producer Tommy Spender.It's a stripped back duo of brooding guitars, primal drums and howling harmonies.
The group's songs rattle, roll and tremble, from block party to heart rending ballad. With a sound that is as raw as it is joyful, Mama Kin Spender will challenge you to raise your voice in defiance of the status quo.
MKS have been flat chat since the release of their album 'Golden Magnetic' in February 2018, cramming in a national album launch run amidst shows at Perth Festival, WOMADelaide, Summersalt, Nannup Festival, Fairbridge Festival, SOTA, and Woodford Planting Festival. Fresh off the back of their USA, Canadian and Irish tours, Mama Kin Spender are rounding off 2018 with some Australian festivals and show dates.
Pic: Mama Kin Spender live.
"Mama Kin and Spender bring fresh ideas to an old school sound" – The West Australian.
"A rich, textural, at times raucous and at times gentle but stirring collection of stories and fables." – The Music.com.au.
---
+ Special Guest Jacob Diamond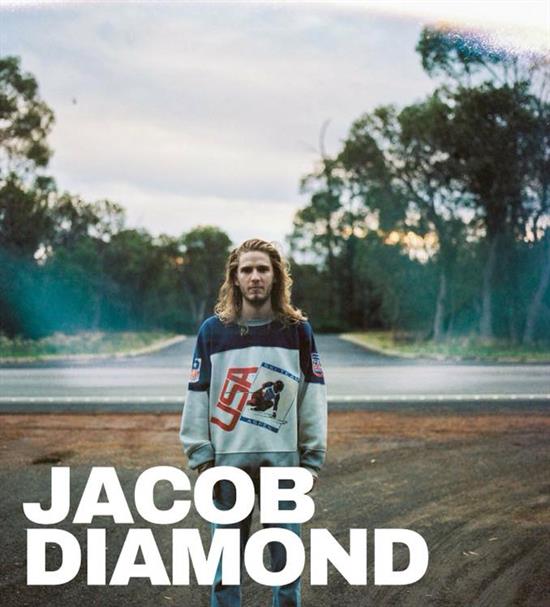 Alt-folk oddity Jacob Diamond sings bold songs about love and death. After years in Perth's songwriting underground, Diamond has recently emerged as one of the foremost singer-songwriters in the west, furnished with huge melodies and incisive lyrics.
Diamond pens intricate, genre-bent bangers taking all the best bits from a box of 60's compilation CDs, memories of a crowded Catholic childhood, Les Miserables and one reckless detour into jazz-study. Well short of being as confused as it sounds, his work has earned him first prize in The Big Splash band competition, WAM awards for best folk act (2015) and best male vocalist (2016), the acclaimed release of EPs Chum (2015) and Um (2017) and national tours and supports.
'...A phenomenal voice, with excellent control and impressive range... the performance definitely promised the young talent to be an artist worth paying attention to.'- Larry Heath, AU REVIEW.
www.facebook.com/jacobdiamondmusic
---
Mama Kin Spender (WA) – Spring Is Golden Tour
+ Special Guest Jacob Diamond
Live in Concert @ the 1930's Metropole Guesthouse.
FRI 19th October 2018. Doors Open upstairs 5pm.
*The Metropole is an all ages venue however minors must be accompanied by a parent or legal guardian and must remain supervised and do require a standard ticket for entry. Please also keep in mind that the performance space is a listening room.
Doors Open 5pm. Show Starts 6pm.
General Admission. Theatre Style Seating, cocktail lounge and standing / dancing room.
Tickets DISCOUNT Early Bird pre-sale $25 available from The Metropole Guesthouse (during reception hours)
Cnr of Lurline and Gang Gang Streets, Katoomba, Blue Mountains NSW 2780. (Cash Only).
Or + b/f Card /Phone 02) 4782 5544 and Online $27.50 (Including booking fees): www.fusionboutique.com.au.
Or $30 on the Door from 5pm (Unless Sold Out prior)
This is an intimate capacity venue and tickets are strictly limited!
For more information head to: www.fusionboutique.com.au.
Main pic & slider: Mama Kin Spender. MKS are returning to Aussie audiences after a spreading their infused blissful blend of old and new sounds on tour across the USA, Canada & Ireland.