Winter Magic's Cabaret and Burlesque stage at the Metropole Hotel will be a sparkly spectacle of mischief and mayhem to take the chill out of the frosty outside air.
No stranger to dressing up for the kooky Katoomba festival, local performer Yyani will be showcasing two personas on stage, and reveals what the Festival means to her:
"It means crystal cold air and a crisp blue sky. It means fog and rain and frozen toes. It means a tumultuous visual feast of colours and costumes - childhood memories of dressing up as angels and witches and snow queens. It means community, childhood dance performances, marching in the parade, giant puppets and tiny dogs in dress ups! Winter Magic is my hometown decked to the nines, celebrating this wonderful, magical (freezing) place we call home, in all its freakish glory," she says.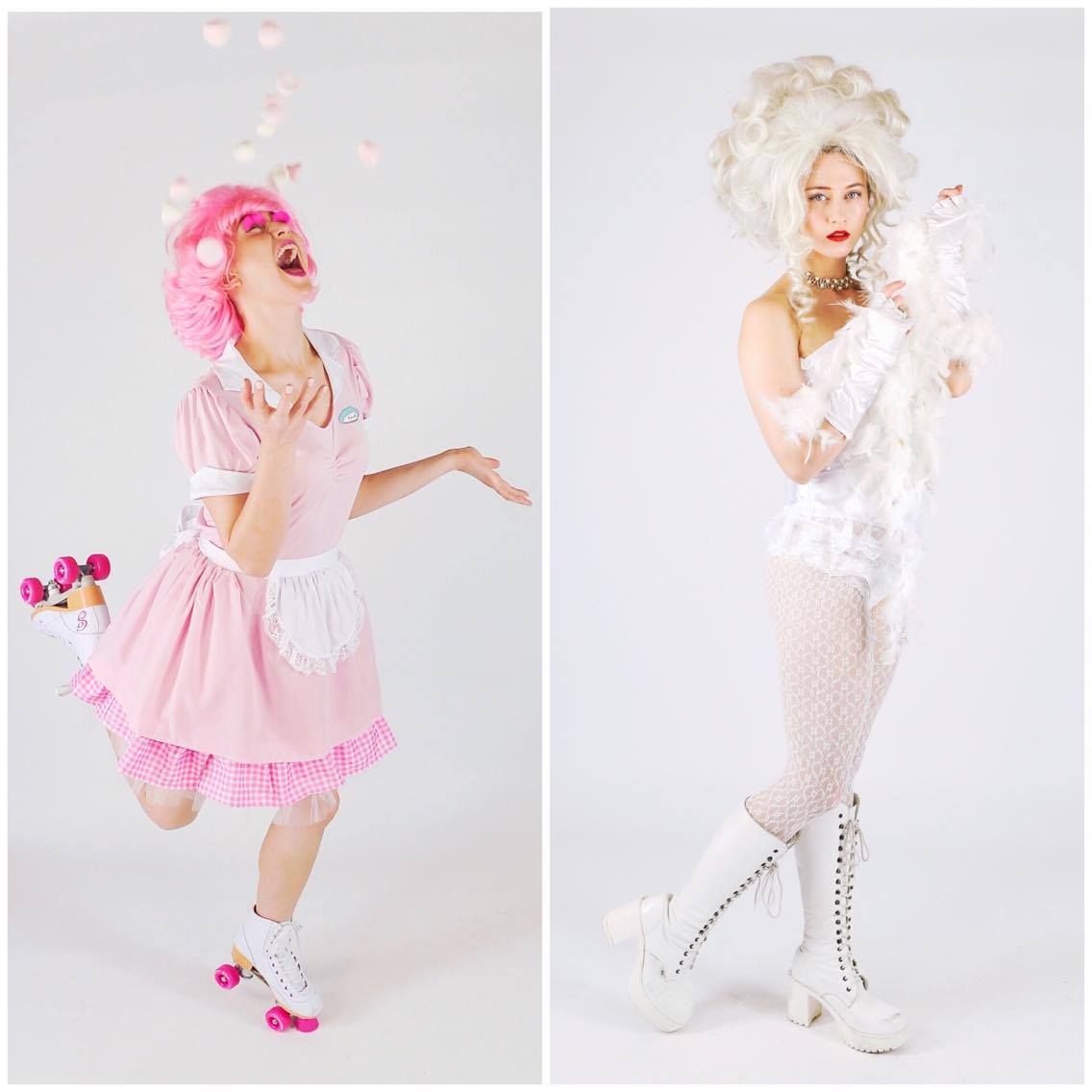 Cordelia's Chamber of Dreams

Take flight with Cordelia into a fantastical world of whimsy and mayhem. Dreams and nightmares intertwine as Cordelia delves into the depths of decay beneath the glittering surface of her delusions.
Starburst
Everybody's favourite candy girl, Starburst is a roller skating, hula hooping bubblegum pop confection! Delighting audiences with her intrepid antics and her own sugary brand of tantalising hilarity, Starburst will skate her way into your heart in a rollicking fit of cutesy lollipop fun!
See Starburst at 1.15pm and Cordelia at 3.55pm on the Metropole Stage at Winter Magic Festival, June 24 in Katoomba.
Pictures by Brigitte Grant Photography
16 Jun 2017
Posted 4 years ago